40 YEARS OF PASSION
"Since 1979 enthusiasm, work and attention to details"
In all likelihood things, as well as people, have a written destiny; or at least this is what one believes when looking back at the history of this Villa. It owes its present aristocratic appearance to two restructuring procedures, each carried out a century apart.
Elegance, exclusivity, and pleasure: all of the decisions relative to the Antica Fratta project are inspired by these key themes. Beginning with its wines, of course, but much more than this. Details are what make a difference, and the Antica Fratta approach puts it in a league of its own. Near-obsessive attention is focussed on packaging and image, which is decidedly unusual in the world of wine. A production that is just as painstakingly monitored as it is limited, entrusted to carefully-selected partners: this is our conception of exclusivity. We are restoring man and his professionalism to the centre of the universe, fashioning an intimate bond and close collaboration between those who produce and those who sell Antica Fratta, ensuring that this project remains a cohesive, shared initiative.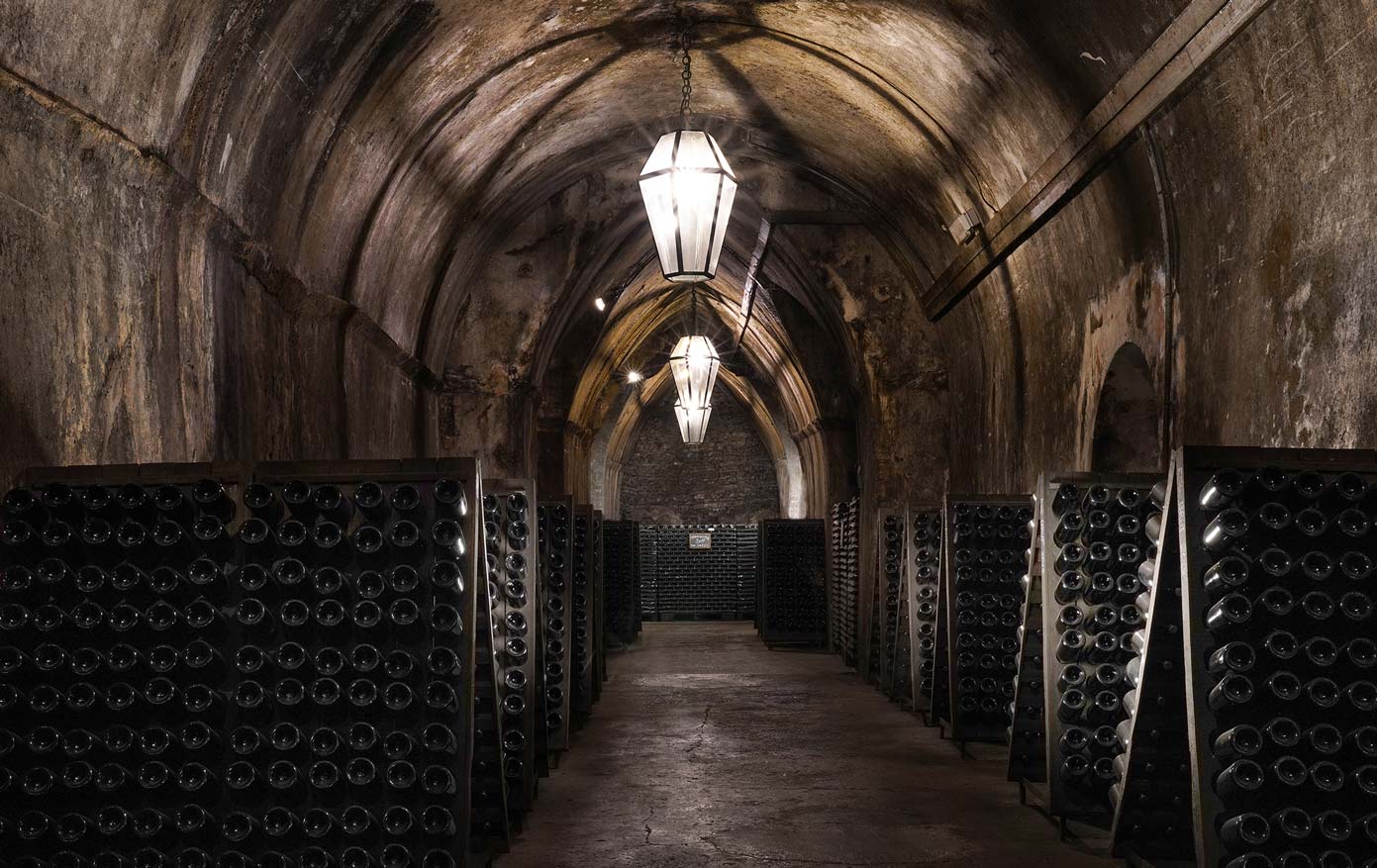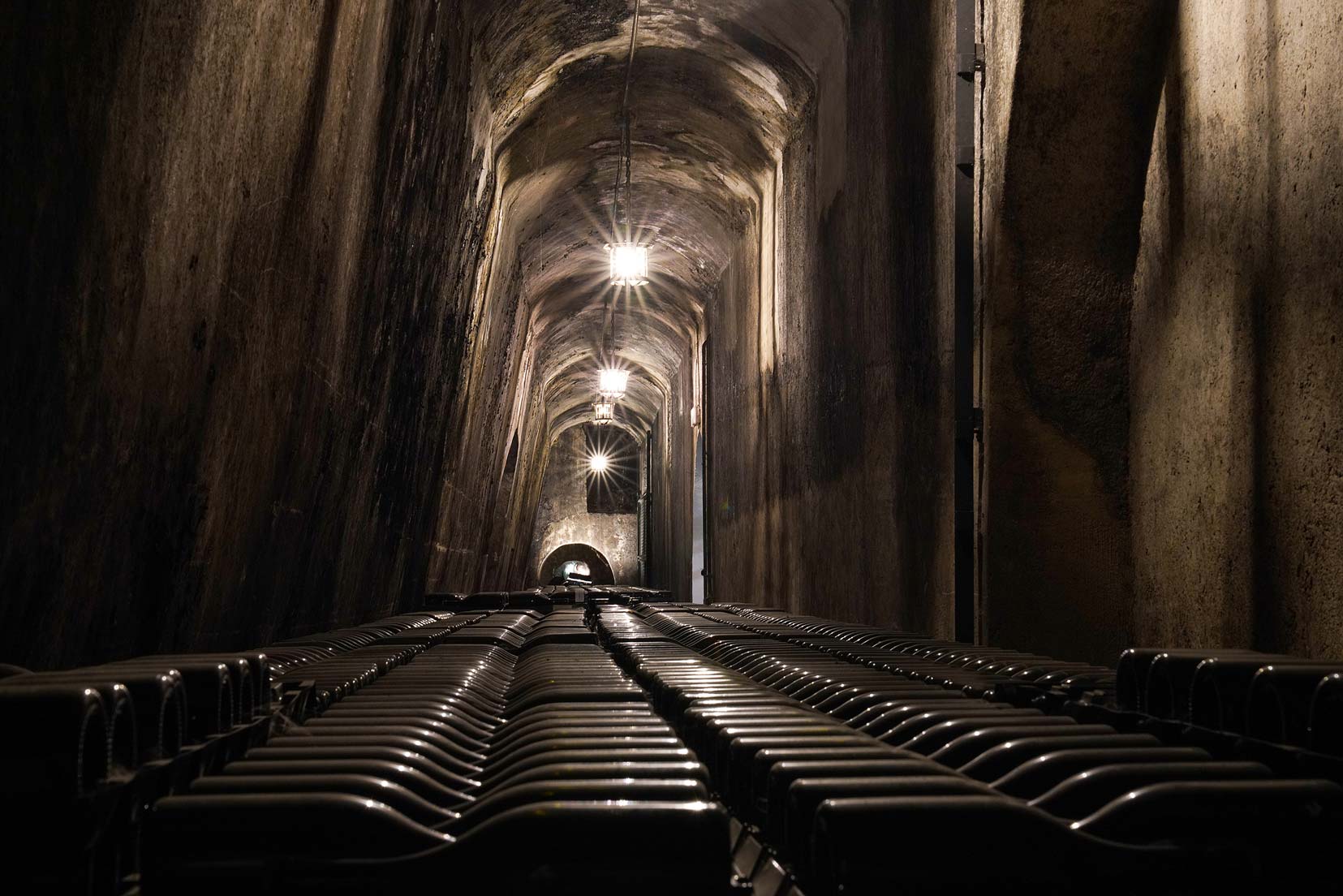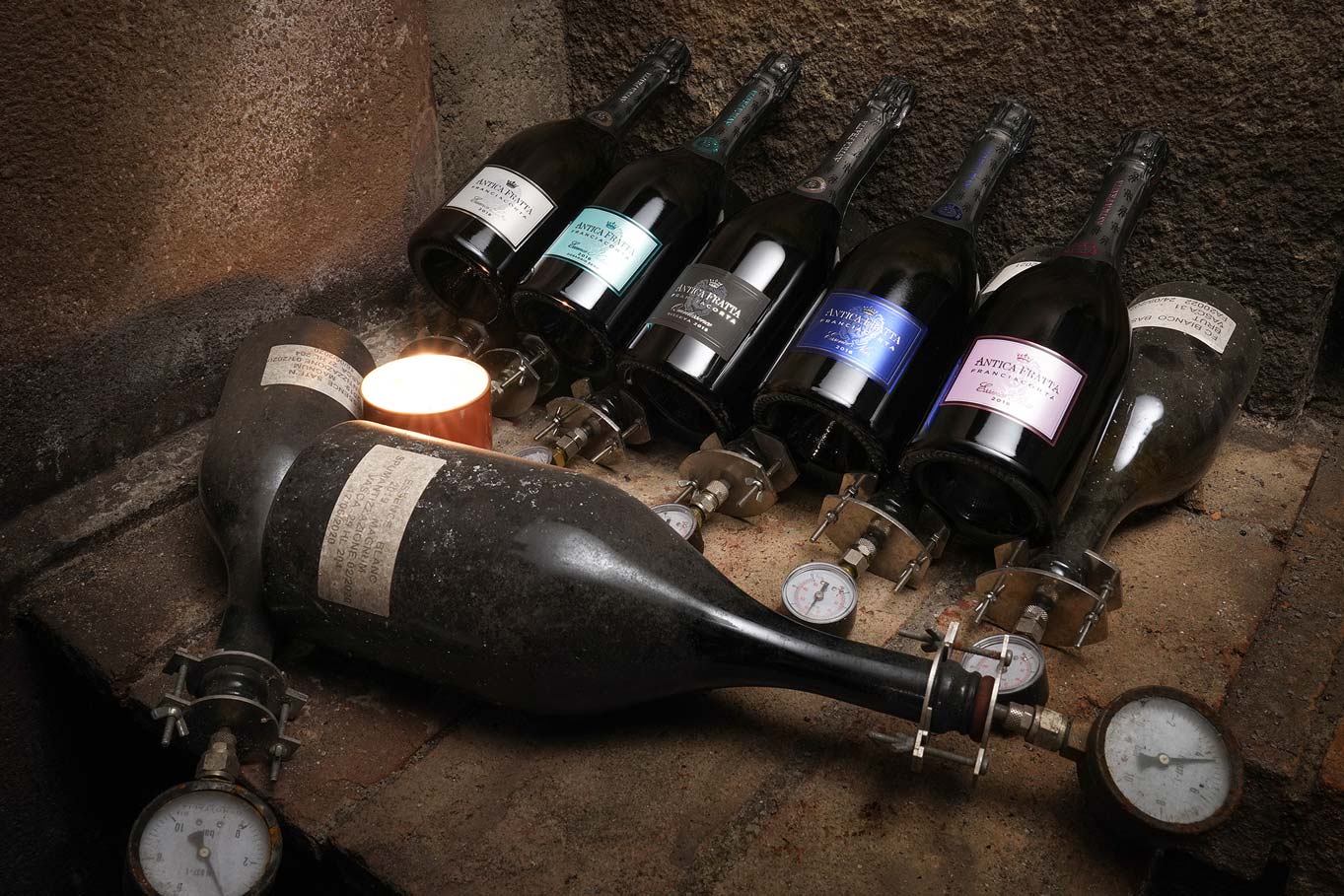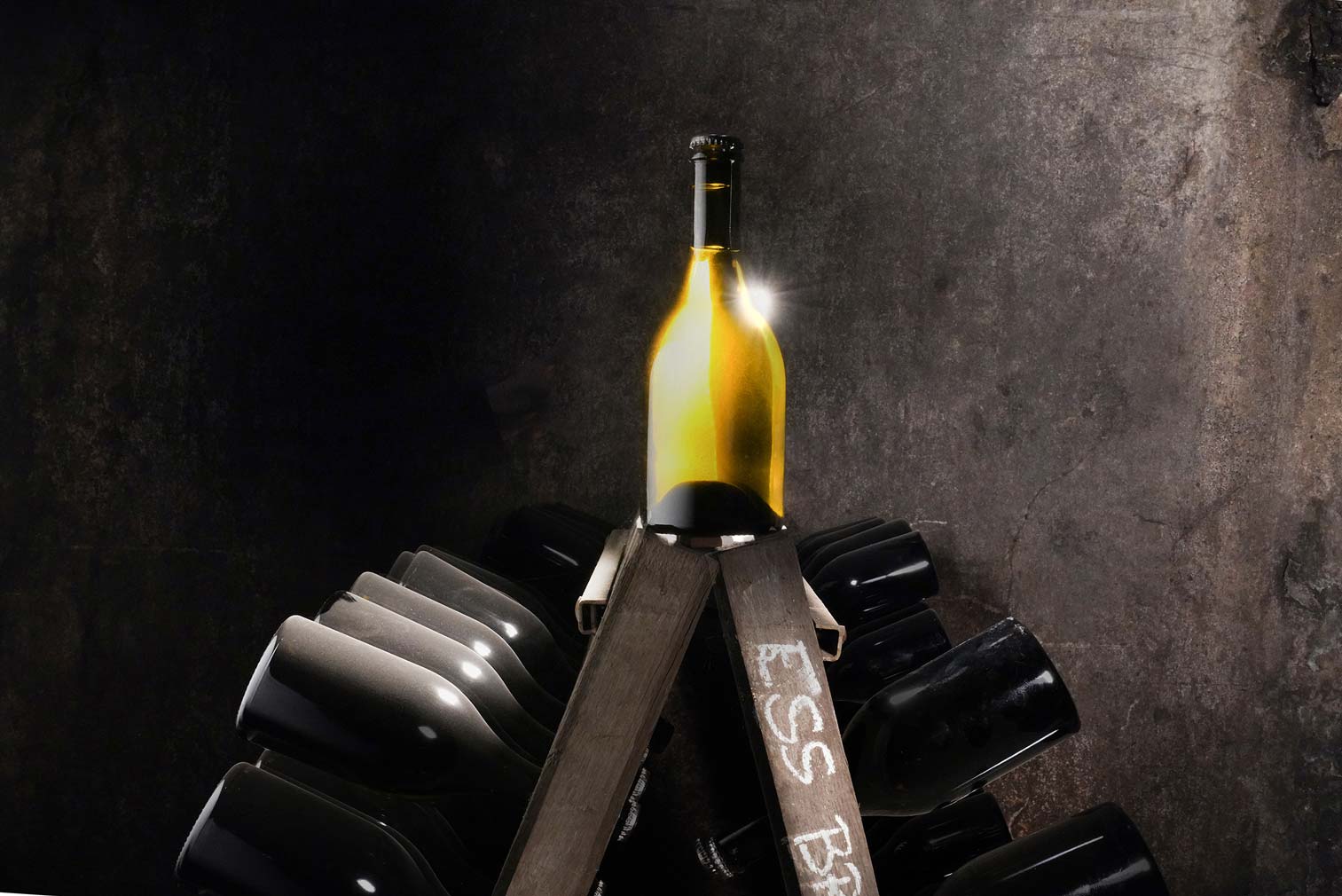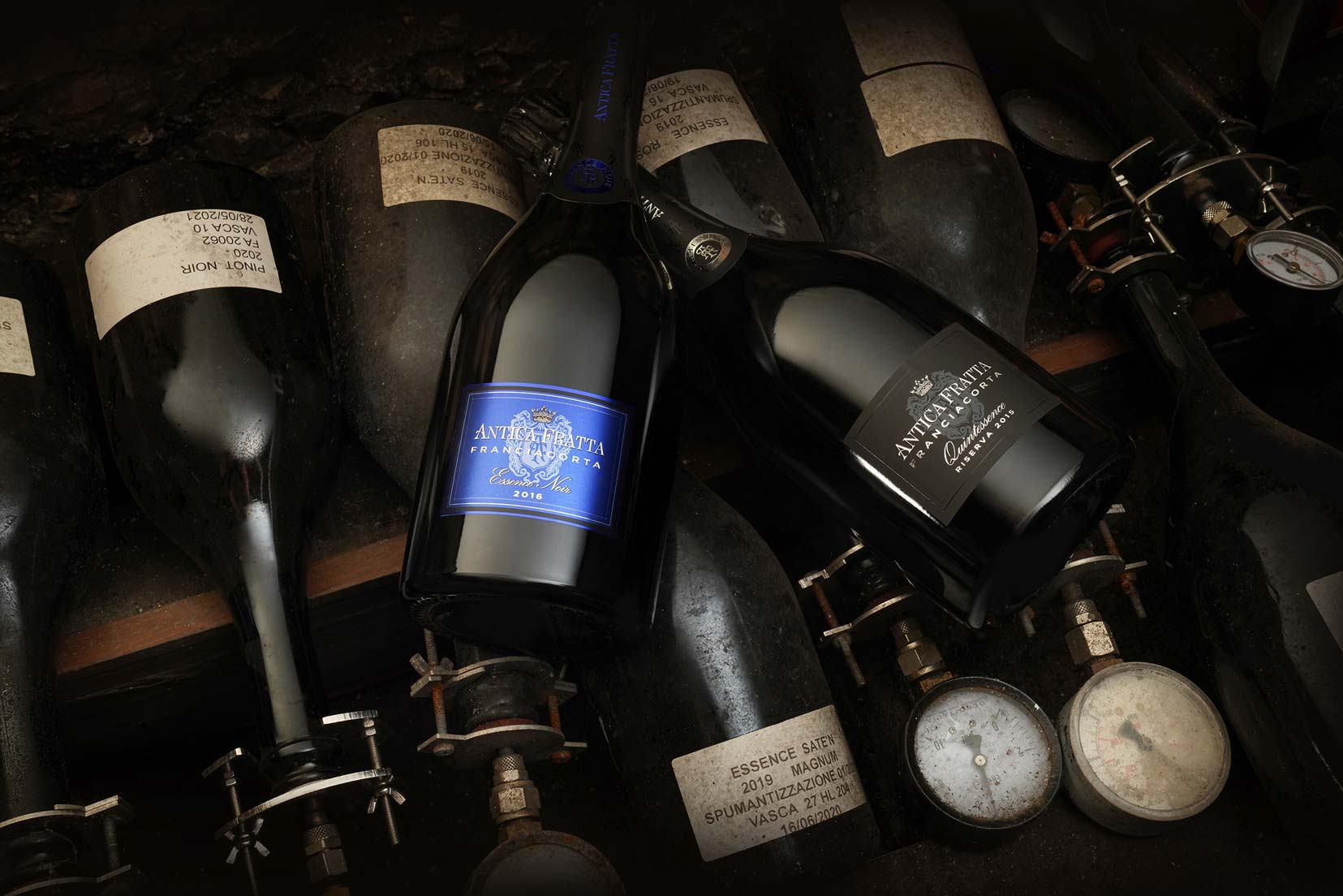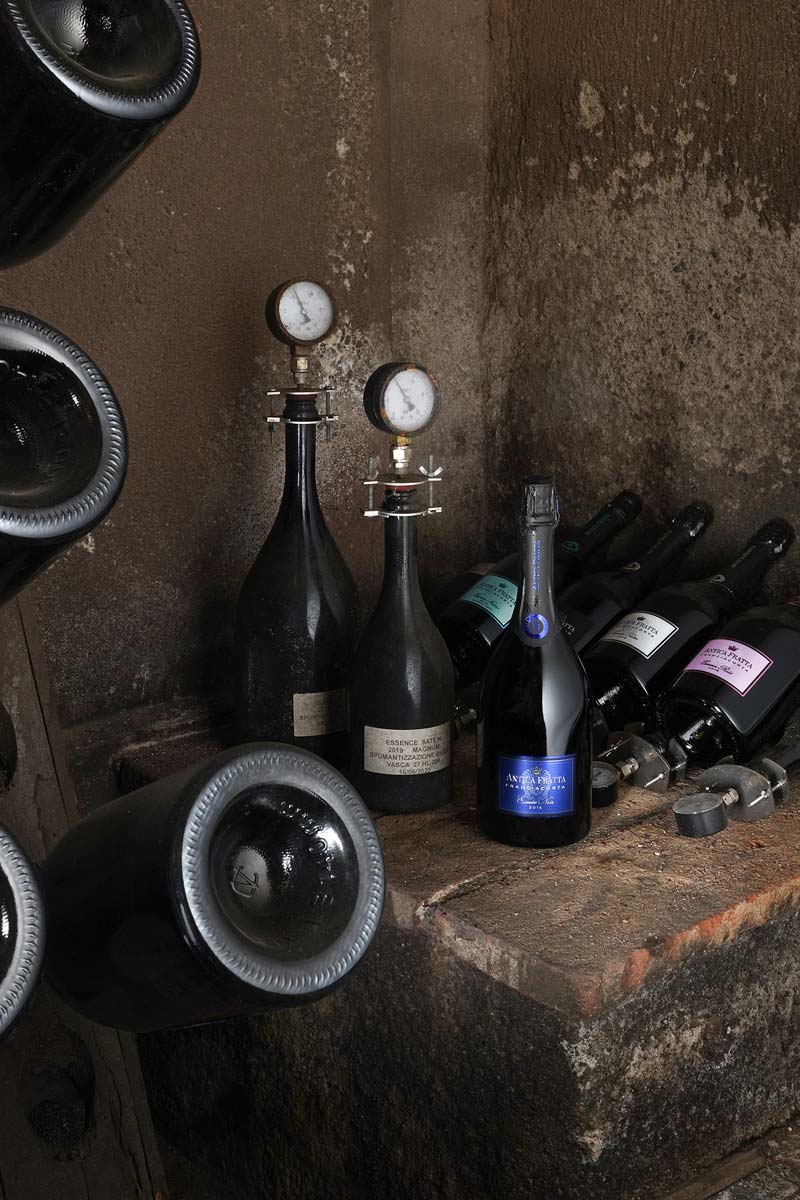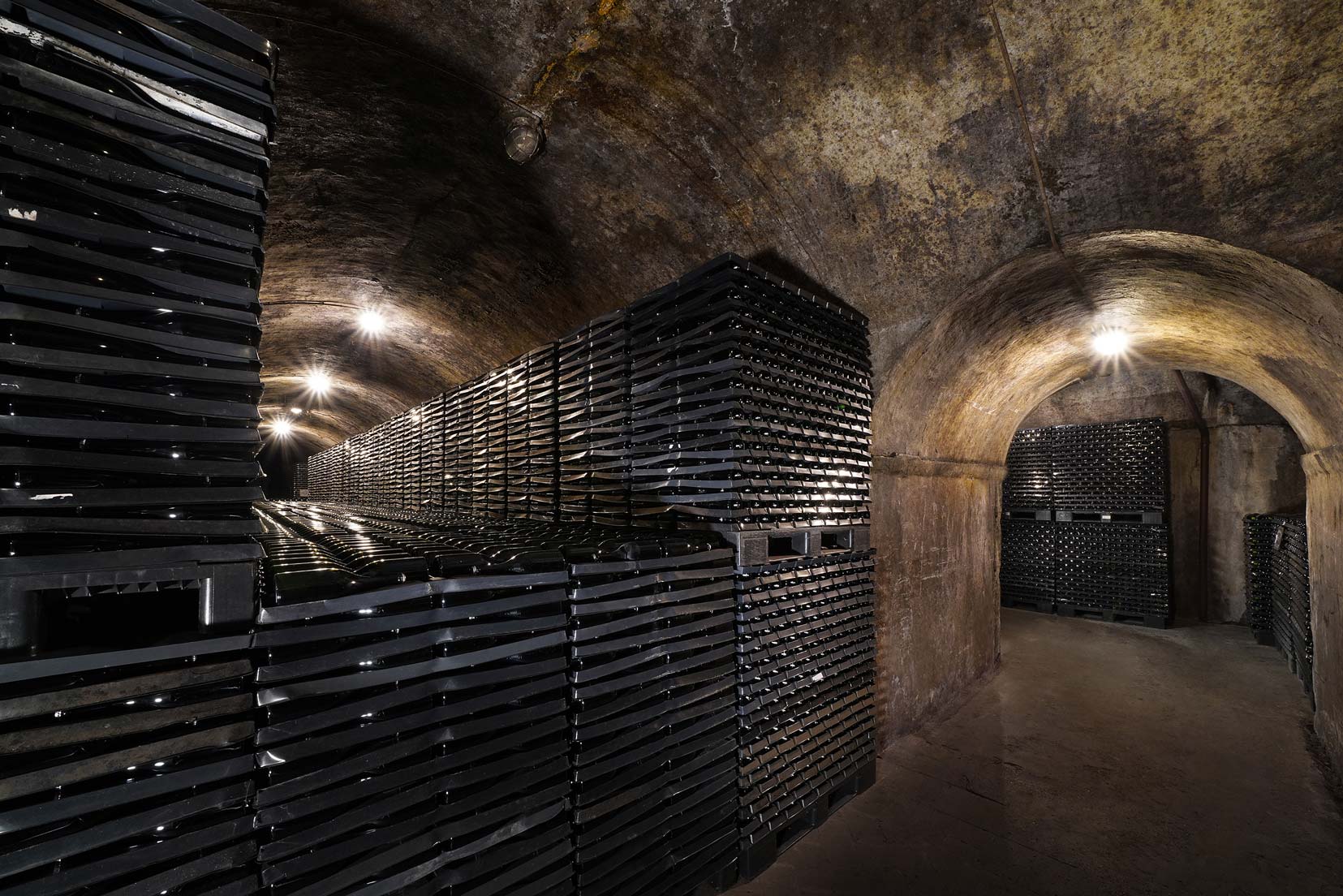 The winery was built in the Fratta area of Monticelli Brusati, and was already held in high regard in the mid-1800s.
In the second half of the nineteenth century, Sir Luigi Rossetti, a wealthy merchant from the local area, turned a farmhouse (presumably dating back to the 16th century) into his elegant mansion, as well as the headquarters of his wine trade, for which he built the beautiful wine cellars carved out by digging into the rocky hill behind the Villa.  With four tunnels arranged in the form of a Greek cross, it could hold a good six thousand hectolitres of wine, which was a vast amount for that time.
Hence the nickname given to it by the locals: "el cantinù," meaning 'the great cellar'.After Rossetti's death, there was a slow decline and everything seemed to be over.
Then, in the late '70s, another man "of wine" burst into the "life" of the Villa: Franco Ziliani – patron of the Guido Berlucchi company – visited the winery, and despite finding it in dismal conditions, he grasped the enormous charm and uniqueness of the cellars.
After a series of major consolidation, reconstruction and restoration works, the villa and the garden, with its characteristic ridges sloping down the hill, are yet again able to welcome and amaze visitors, immersing them in the hospitable warmth of rooms furnished with simple elegance.
1979 saw the establishment of the new Antica Fratta project, aimed at restoring the winery to its former glory.
Today Antica Fratta "relaunches" with new and greater ambitions, with the firm intention of becoming the "essence" of Franciacorta.